DIACO INSTITUTE OF PLASTIC SURGERY
300 South Hyde Park Ave, Suite 100
Tampa, Florida 33606
(813) 876-3611 (813) 387-1745 info@drdiaco.com Get Directions
---
FINANCING
Our Mission is to take our clients through a premium Plastic Surgical experience that is pampering and personalized; and integrated with surgical expertise and advanced medical technology. We want to provide you with the best Plastic Surgery care inTampa. We are pleased to offer CareCredit to our patients.
---
SURGERY CENTER
Tampa Outpatient Surgery Center
Most of our procedures are done through the Tampa Outpatient Surgical Facility located at 5013 N. Armenia Avenue, Tampa, FL 33603
Phone: 813-875-0562
---
PATIENT OVERNIGHT STAYS
For your post-operative care, those patients who live out of town or those who wish to stay after their surgery – The Courtyard by Marriott Downtown Tampa has special pricings for Dr. Diaco's patients.
Courtyard Marriott Get Directions (813) 229-1100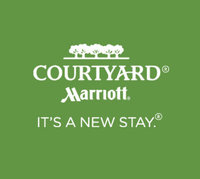 The Marriott will
provide free transportation
to our office
---
LOCAL INFORMATION
Information regarding hotels, restaurants and activities in the Tampa area.
---
MAILING LIST
Online Exclusives Mailing List
Be the first to learn about new procedures, special promotions and scheduled events.
---
PATIENT FORMS
New patient registration forms are available online. For your convenience we have made some of our forms available on in the internet. Please print out, complete and bring them with you to your next appointment.
---
REVIEW US!
Please take a minute to review Dr. Diaco and the staff at the Diaco Institute of Plastic Surgery.