Juvederm Voluma XC I Volume Restoring Injectable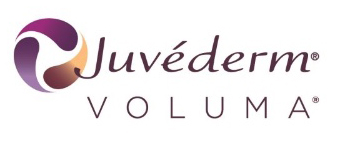 High cheekbones, round contours, and a well-defined jawline are the key components of achieving the "triangle of beauty." This upside down triangle is what the aesthetic world strives to achieve in revitalizing one's appearance. As we age, this triangle will start to flip as your skin will eventually succumb to gravity. Loss of volume, elasticity and firmness in your skin lead to sagging cheeks, jowls, and a heavy jawline. This loss of facial volume will age your appearance.
VOLUMA l Volumizing Filler
Voluma (formally known as Juvederm Voluma XC) is the first FDA-approved injectable filler that instantly revitalizes the face by restoring volume in the cheeks. Sagging and volume deficient areas are filled and "lifted" to create smoother, younger facial contours. There is an immediate increase in facial tissue volume, leaving your face lifted, fuller, and sculpted. Voluma is part of the the Vycross long-lasting collection of dermal fillers and can last up to two years.
VOLUMA l Treatment
The Voluma treatment takes less than 30 minutes and the results are visibly noticeable. This smooth gel filler also contains lidocaine, which makes the treatment more comfortable. It's higher density but lower molecular weight makes Voluma ideal for treating the cheeks, chin, and jawline.
VOLUMA l Aftercare
There is little to no downtime following a Voluma treatment. As with any injection, there's a possibility of mild bruising and swelling. Stay clear of exhausting workouts, sunlight, and intense heat for the first 24 hours.
VOLUMA l Summary
Lifts and contours cheeks by adding definition and volume.
Part of the Vycross long-lasting collection of dermal fillers and can last up to two years.
Treatment time is just 30 minutes with little to no downtime.
Contact Diaco Institute of Plastic Surgery at 813-876-3611 to schedule a consultation to discuss Voluma or one of our other filler options.
Testimonials & Customer Comments