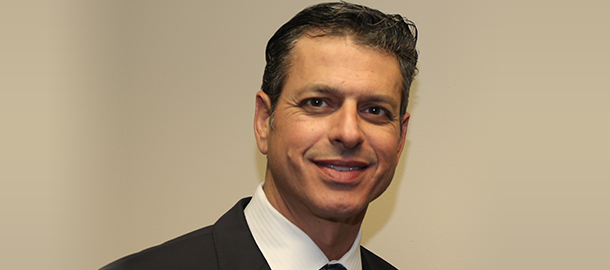 Dr. Daniel Diaco is a proud member of the American Society of Plastic Surgeons as well as a board certified plastic surgeon, located in Tampa Florida.
Choosing a doctor who's a member of the American Society of Plastic Surgeons® (ASPS) is the first step. Founded in 1931, ASPS is the largest plastic surgery organization in the world. ASPS Member Surgeons are certified by the American Board of Plastic Surgery, which is the only board dedicated to plastic surgery of the face and entire body. Unlike other specialty organizations, ASPS requires each member surgeon to have a minimum of five years of surgical training, with at least two of those years specifically in plastic surgery.
The single most important factor in the success of aesthetic surgery is the surgeon you select. Dr. Daniel Diaco is proud of his professional training, experience and qualifications. He believes that a successful doctor-patient relationship must include mutual trust and confidence to assure a satisfactory result.
Dr. Daniel Diaco is dedicated to offering the latest proven technology to enhance your appearance.
ABOUT DR. DANIEL DIACO, M.D.
After graduating valedictorian and Rotary Student of the year of Northeast High School in St. Petersburg, Florida. Dr. Daniel Diaco chose Duke University to prepare himself for a medical career and graduated, Cum Laude. He selected the University of Florida College of Medicine in Gainesville, Florida, for his medical education.
Following his medical training at UF, Dr. Daniel Diaco completed his residency at Louisiana State University's College of Medicine in New Orleans, LA. He continued to excel in medicine, being named the 1993 Intern of the Year at Charity Hospital in New Orleans. It was during his training at LSU that Dr. Daniel Diaco chose plastic and reconstructive surgery as his area of expertise. Upon selecting his speciality, Dr. Daniel Diaco was pleased to learn that his final training would return him to the Tampa Bay area where he grew up. He returned to Tampa in 1995 and began sub-specialized training in plastic and reconstructive surgery at the University of South Florida's College of Medicine. Dr. Diaco had served as Chief of Plastic Surgeons at St. Joseph's Hospital for four years and was also a team physician for the Tampa Bay Buccaneers from 2002-2009.
MEDICAL TRAINING
Resident: General Surgery (1992-1995) Louisiana State University / New Orleans
Resident: Plastic Surgery (1995-1998) University of South Florida / Tampa
CERTIFICATION / MEDICAL LICENSES
NBME: Louisiana (1993 – Present)
Florida (1995 – Present)
DEA (1993 – Present) The American Board of Plastic Surgery
ACCOMPLISHMENTS
Ironman Florida Finisher 2007
Professional Boxing Trainer and "cut man" for over 200 fights [1996-present]
APPOINTMENTS
Team Physician (2002-2009)
Tampa Bay Buccaneers
ACADEMIC APPOINTMENTS
Assistant Clinical Professor (1998 – Present)
University of South Florida
PERTINENT AWARDS
Charity Hospital "Intern of the Year" (1993)
Outstanding Resident Presentation "Peptide Degradation" (1994)
PUBLICATIONS
Meyers WC, Otto, TA, Harris E, Diaco D and Moreno A. Acetaminophen overdose as a suicide gesture: a survey of adolescents' knowledge of its potential for toxicity. Psychiatry 1992; 31: 686-90.
Crovitz HF, Diaco DS and Apter A. Consistency in recalling features of former head injuries: retrospective questionnaire vs. interview retest. Cortex 1992; 28: 509-12.
Diaco JF, Diaco DS and Brannan AN. Endoscopic removal of an infarcted appendix epiploica. Journal of Laparoendoscopic Surgery 1993; 3: 149-51.
Diaco JF, Wright TE, Diaco DS and Brannan AN. Laparoscopic herniorrhaphy: a review of 401 tension-free repairs. International Surgery 1994; 79: 290-92.
Diaco DS, Hajarizadeh H, Mueller CR, Fletcher WD, Pommier RF and Woltering EA. Treatment of metastatic carcinoid tumors using multimodality therapy of octreotide acetate, intra-arterial chemotherapy, and hepatic arterial chemoembolization. American Journal of Surgery 1995; 169: 523-28.
Diaco DS, Diaco JF. Sports hernia, Management of hip problems in the Athlete. Operative techniques in Sports Medicine 2005: 68-69.
ADDITIONAL RESEARCH
Coordinator and investigator: The use of radioactive, multihalogenated somatostatin analogs in the curative treatment of metastatic lung tumors in humans, Louisiana State University Medical Center Laboratories / Charity Hospital New Orleans, 1993-94.
Hepatic artery embolization of VX-2 hepatic tumors in rabbits with long acting somatostatin analogs, LSUMC Laboratories, 1993-95.
Angiogenic effects of somatostatin analogs on chick embryos, LSUMC, 1993-94.
The ability of protease inhibitors to prevent the degradation of peptides stored in human plasma, LSUMC, 1993-94.
Non-invasive cardiac monitoring in septic burn patients, University of South Florida/ Tampa General Hospital Regional Burn Center, 1996-97.
Epidural anesthesia in lower extremity burn care, USF / TGHRBC, 1996-97.
The effects of cytokines on fibroblast collagen and collagenase secretion in the treatment of hypertrophic scars, USF, 1996-97.
Cytokin, MMP, and TIMP production in chronic infected wounds, USF, 1997.
STAFF POSITIONS
Chief of Plastic Surgery [2002-2006] St. Joseph's Hospital
Chief of Plastic Surgery [2002-present]
Tampa Outpatient Surgical Facility
St. Joseph's Hospital [Active]
Tampa, FL
St. Joseph's Women's Hospital [Active]
Tampa, FL
Kindred Hospital [Active]
Tampa, FL
Tampa Outpatient Surgical Facility [Active]
Tampa, FL
Memorial Hospital [Active]
Tampa, FL
PROFESSIONAL SOCIETIES
Fellow, American College of Surgeons
American Society of Plastic Surgeons
American Medical Association
Florida Medical Association
Hillsborough County Medical Association
Tampa Surgical Society
Tampa Bay Plastic Surgery Society
Southeast Surgical Society