THE BRAZILIAN BUTT LIFT PROCEDURE, TAMPA FLORIDA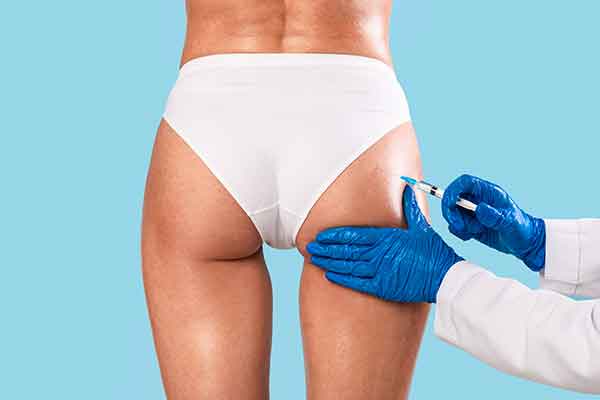 Currently, in high demand in Tampa among women, the Brazilian butt lift procedure is a
fast-growing treatment in Tampa Bay. This cosmetic medical procedure offers a realistic surgical option for individuals who hope to acquire a well-defined and shapelier buttocks without requiring the use of an artificial implant.
The Brazilian butt lift procedure addresses a flat butt by adding volume where needed, resulting an attractive round shape. This look is accomplished by leveraging a specialized fat transfer and grafting process that uses liposuction to pull the fat from one body area. The fat that has been removed from a targeted site is then injected into the desired areas of the buttocks, between the muscle and the skin. There is artistry associated with perfecting the Brazilian butt lift. However, with years of highlevel training and procedure experience, American Board of Plastic Surgery certified plastic surgeon Dr. Daniel Diaco can safely create natural results at the Diaco Institute of Plastic Surgery. If you live or work in Tampa, Florida, schedule a Brazilian butt lift consultation with our practice to learn more about this procedure.
THE RIGHT CANDIDATES
Individuals interested in the Brazilian butt lift procedure will be medically assessed to verify the treatment will result in a positive outcome. First, we will need to make sure there is enough fat in your body to liposuction for the fat transfer. A patient must also have good skin tightness if you want to undergo this surgical procedure. If the skin of your buttocks is too loose, you may need a surgical butt lift. On the other hand, if you are maintaining a healthy weight, have some fat to extract, and do not wish to use an implant, the Brazilian butt lift enhancement surgery could be the perfect choice for you.
THE BRAZILIAN BUTT LIFT SURGICAL PROCEDURE
We use general anesthesia for the Brazilian butt lift surgical procedure
The procedure is outpatient and takes about 2 hours to complete
Liposuction will be used to precisely and safely remove the fat from different locations on the body
The fat will then be injected into the buttock under ultrasound guidance to ensure proper and safe placement of the fat
WHAT SHOULD I EXPECT
Following the Brazilian butt lift cosmetic procedure, you will be released to your home to recover and rest. During this recovery time, it is essential to remember the areas of fat extraction and your buttocks both require healing. Therefore, patients need not place unnecessary weight on the buttocks for at least two weeks following the surgical procedure. Once the swelling reduces, the Brazilian butt lift results will be easier to notice. Still, most Diaco Institute of Plastic Surgery patients will not see the full results until 4 – 6 weeks have passed. Once you have had time to heal completely, your buttocks will look shapely and round.
SHAPE YOUR BUTTOCKS
Contact us to schedule your free Brazilian butt lift consultation with the American Board of Plastic Surgery certified plastic surgeon, Dr. Daniel Diaco.
Testimonials & Customer Comments