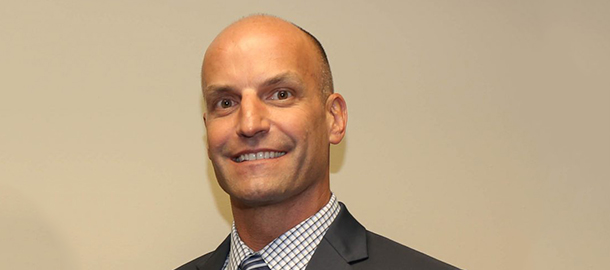 Dr. Frank Beninger has over 20 years experience in Plastic Surgery. He is experienced in Cosmetic Surgery of the face, nose, breast, and body.
Believing that communication and patient education are key aspects of any procedure, regardless of its complexity, Dr. Beninger provides a personal touch by taking the time to know and understand his patient's needs and the results they anticipate. His approach is to ensure that patients are well informed, thoroughly understand the procedure, and are able to make an informed decision that best suits their needs.
A Fellow of the Royal College of Physicians and Surgeons of Canada since 1995 as a Board Certified Plastic Surgeon, Dr. Beninger specializes in cosmetic surgery with an interest in facial procedures as well as those of the breast and body. He majored in Chemistry (1986) and received his Medical Degree (1990) from the University of Western Ontario.
Following his residency in Plastic Surgery at the University of Western Ontario. In 1996, he was a recipient of a coveted fellowship in aesthetic plastic surgery at the Manhattan Eye, Ear and Throat Hospital, where he received hands-on training and worked with some of the best practitioners in the world. Considered one of the top training centres in North America, this Hospital handles over 4000 cases a year.
Voted one of the top surgeons in the City of Toronto, Dr Frank Beninger is personable with a 'down-to-earth' and easy-going demeanor. His international travel and experience provide him with a breadth of practical knowledge, and a desire to provide the most dedicated and personal service possible. A professional with a broad range of interests, Dr. Beninger specializes in helping people look and feel their best (both inside and out).
Dr. Beninger has lectured around the world at hospitals and symposia including Italy, China, Indonesia, New Zealand, and the United States. He is a member of the Canadian Society of Plastic Surgery, The Canadian Society for Aesthetic Plastic Surgery, The American Society of Plastic Surgery, and The American Society of Aesthetic Plastic Surgery. He has given talks and presentations at the annual meetings of all of these Societies.
In 2002, Dr. Beninger accepted an appointment as an Associate Lecturer at the University of Toronto, where he taught and trained residents in the latest techniques and treatments available in cosmetic surgery. Dr. Beninger relocated to Tampa Florida in 2016 after being in a solo Plastic Surgery practice for more than 20 years in Canada. He currently is licensed in the State of Florida and the Province of Ontario. He maintains hospital privileges at the Grey Bruce Hospital in Canada as well as at Tampa General Hospital in Florida. Dr. Beninger remains current with evolving techniques and technologies in order to offer his clients the most effective and proven services, including the latest advancements in techniques and treatments.
LICENSURE
Florida (2015-present): active
Ontario (1991-present): active
New York (1996-1997): Educational not active
Michigan (1991-1992): not active
CURRENT POSITION
Plastic Surgeon
Diaco Institute of Plastic Surgery
300 S Hyde Park Avenue. #100
Tampa, FL 33606
(813) 876-3611
fbeninger@drdiaco.com
BOARD CERTIFICATIONS
Plastic Surgery, Fellow of the Royal College of Surgeons of Canada
EDUCATION
1986-1990
Medical Doctor, The University of Western Ontario School of Medicine, London, Ontario
1984-1986
Bachelor of Science (Chemistry), The University of Western Ontario, London, Ontario. (Accelerated Baccalaureate)
HOSPITAL APPOINTMENTS
Tampa General Hospital
Grey Bruce Health Services (Ontario, Canada)
South Bruce Health Centre (Ontario, Canada)
EMPLOYMENT
2017-present
Plastic Surgeon
Diaco Institute of Plastic Surgery, Tampa FL
2010-2017
Independent Contractor (self employed)
Grey Bruce Health Services (Ontario Provincial Health), Owen Sound, Ontario
2010-2017
Independent Contractor (self employed) Plastic Surgeon
The Best You (Private Surgical Facility), Owen Sound, Ontario
2003-2010
Independent Contractor (self employed) Plastic Surgeon
The Toronto Institute of Plastic Surgery (Private Surgical Facility),Toronto, Ontario
2002-2010
Plastic Surgeon, Toronto General and Western Hospitals, Toronto, Ontario
1999-2003
Surgical Director and Plastic Surgeon, The Beresford Centre, Toronto Ontario
1997-1999
Plastic Surgeon Associate, ESTHETX, Toronto, Ontario
TEACHING EXPERIENCE
2002-2010:
Course Instructor, University of Toronto, Department of Surgery, Plastic Surgery Residency Program:
Oversaw the training of plastic surgery residents in Aesthetic Anatomy and Dissection of Cadavers in Lab courses
2008-2010:
Fellowship Coordinator, University of Toronto, Department of Surgery, Aesthetic Surgery Fellowship Program:
I coordinated and supervised a 6 month fellowship training program in Aesthetic Surgery
2002-2010
Clinical Instructor, University of Toronto, Department of Surgery, Plastic Surgery Residency Program:
Provided a clinical rotation for Residents in their final year of training where they each spent 3 months in my practice. I supervised them and their own clinical patients, pre-op, surgical, and post-op. They would assist me with my surgery, and I would provide supervision for them with their own aesthetic surgery patients
CONTINUING MEDICAL EDUCATION
1998-2010:
Lecturer and Clinical Instructor:
I gave lectures, demonstrated surgical technique, and oversaw physicians in the aesthetic use of Botox (R) in Toronto and surrounding Southwestern Ontario
2000-2010:
Lecturer and Clinical Instructor:
I gave lectures, demonstrated surgical technique, and oversaw physicians in the use of Injectable hyaluronic acid products in Toronto and Southwestern Ontario
2001-2007:
Lecturer and Clinical Instructor:
I gave lectures, demonstrated surgical technique, and oversaw physicians in the use of Artecol ® in Toronto, Ottawa and Southwestern Ontario
2003-2009:
Lecturer and Clinical Instructor:
I gave lectures, demonstrated surgical technique, and oversaw physicians in the use of BioAlcamid (R) for Facial Lipoatrophy This training included North America, Europe, Indonesia, China, and New Zealand
ACADEMIC APPOINTMENTS
2002-2010
Lecturer, University of Toronto, Department of Plastic Surgery.
Responsible for Teaching senior residents and fellows aesthetic plastic surgery